Summit University At A Glance
There is factual learning and then there is personal transformative learning. Summit University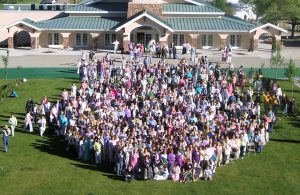 has been on the forefront of transformative learning since 1971. A truly unique experience, SU pairs academic studies and professional learning with mystical and metaphysical teachings. Students are given the tools to see beyond the affairs of this world into the deeper meanings behind them. They also receive key spiritual tools to transform themselves—underscoring SU's belief that those who transform themselves transform the world. Summit University is the educational branch of The Summit Lighthouse.
Our mission is to offer education that infuses every branch of human learning with the divine.

Modern-Day Mystery School
Summit University is a modern-day mystery school—a rare environment where science and religion meet. Our curriculum targets the science of religion and the true spiritual foundation of all science. To help students penetrate the mysteries of holistic understanding, personal transformational learning is the standard in our coursework. Students not only immerse themselves in a range of subjects in the fields of religion, spirituality, culture and science, but also find ample opportunity for experiential work through introspective and interactive exercises, meditations and prayer work.
SU was founded in 1971 as a college of religion, culture and science by Mark L. Prophet and Elizabeth Clare Prophet. It serves as the educational arm of The Summit Lighthouse, a spiritual organization based on the teachings of the ascended masters.
Ascended masters are the enlightened ones, the saints and adepts of East and West who have found liberation from the wheel of rebirth. For thousands of years, they have guarded and directed the human race. While still in embodiment they influenced politics, religion, culture, literature and science in order to provide an ever-expanding platform for human evolution. Included in their midst are the great spiritual lights that founded the major world religions, such as Gautama Buddha, Zarathustra and Jesus Christ, as well as mystics like Saint Francis in the West and Bodhidharma in the East. They also have been involved in the origins of esoteric movements such as Theosophy, the Agni Yoga Society and Rosicrucianism.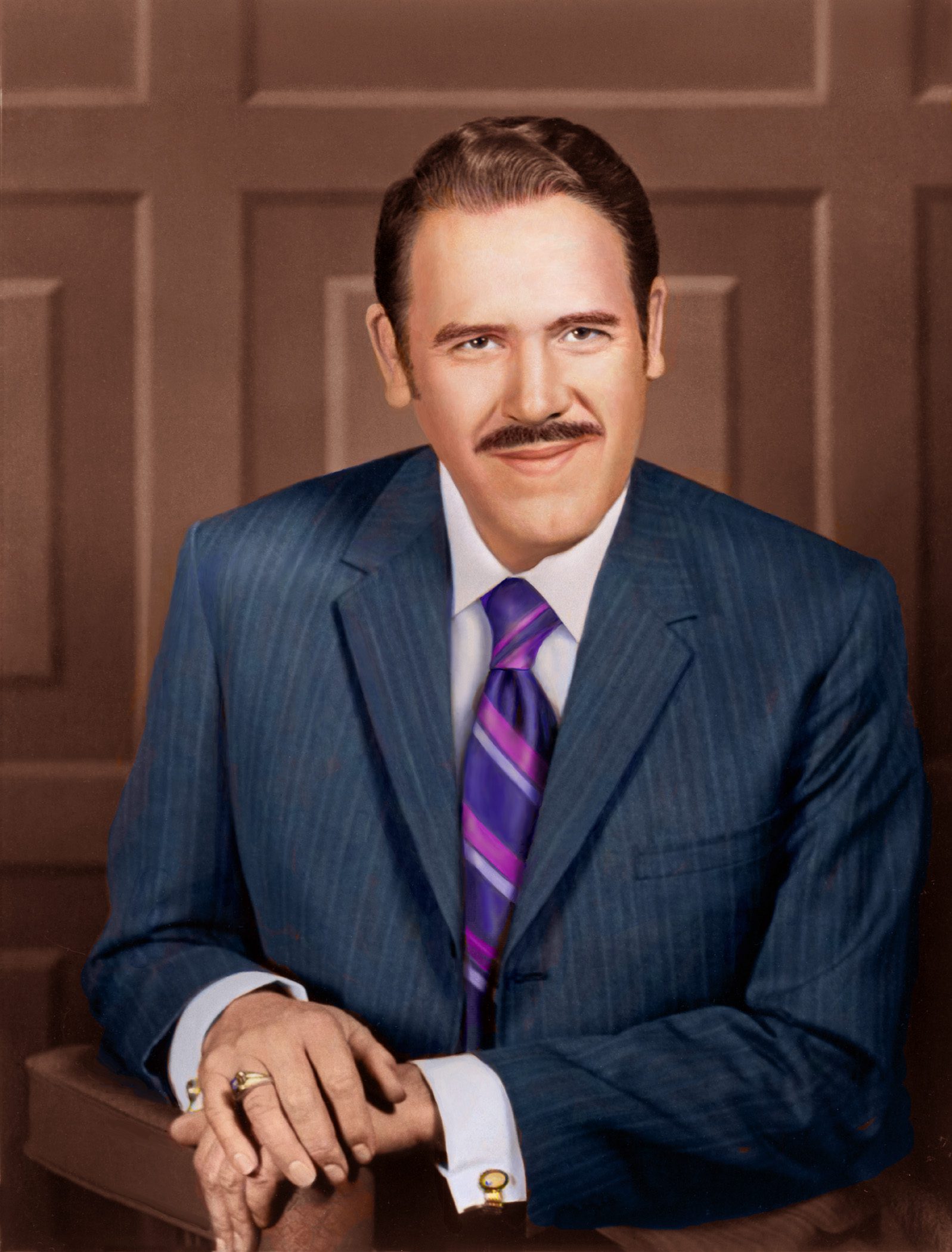 Mark L. Prophet and Elizabeth Clare Prophet
A Unique Curriculum
Summit University offers a variety of avenues for spiritual learning. In addition to our for-credit academic courses, SU offers a range of shorter self-study courses on popular metaphysical topics. For the more interpersonal learner, SU conducts a spectrum of spiritual retreats and seminars held at our campus in Gardiner, Montana, as well as at different locations around the world.
Underlying the teachings of the ascended masters is a deep understanding of the unity and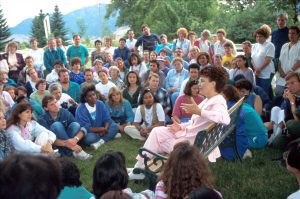 purpose of life. Students at SU learn to understand this purpose and penetrate the mysteries of existence in ways found in few places on this planet. They learn to analyze current socio-political and economic events from spiritual perspectives and acquire a set of effective, time-proven techniques to bring about change and make a difference in this world. Through true inner knowing, they gain an in-depth understanding of human psychology, as well as the metaphysical, transcendent aspects of themselves and their own higher calling in life.
What makes Summit University unique is its ongoing sponsorship by the ascended masters. This turns our school into a living, breathing mystery school where every experience becomes part of a path of spiritual learning and growing. For those who want to transcend the lower self, firmly connect to their higher self and learn how to give the best of themselves to the world, SU's unparalleled spiritual learning environment is the place to be.
Contact Summit University
Summit University
63 Summit Way
Gardiner, Montana 59030-9314
USA
Telephone: 1-406-848-9658
Email: Info@SummitUniversity.org
Hours: Monday-Friday: 9am – 5pm USA Mountain Time
The Summit Lighthouse (TSL)
Questions regarding your TSL account,
conference registration or Keepers of the Flame?

TSL Member and Guest Services

USA and Canada: 1-800-245-5445
Local Montana and International: 1-406-848-9500
Hours: Monday, Tuesday, Wednesday, Friday 9am – 5pm
Thursday 11am – 5pm – All times in USA Mountain Time